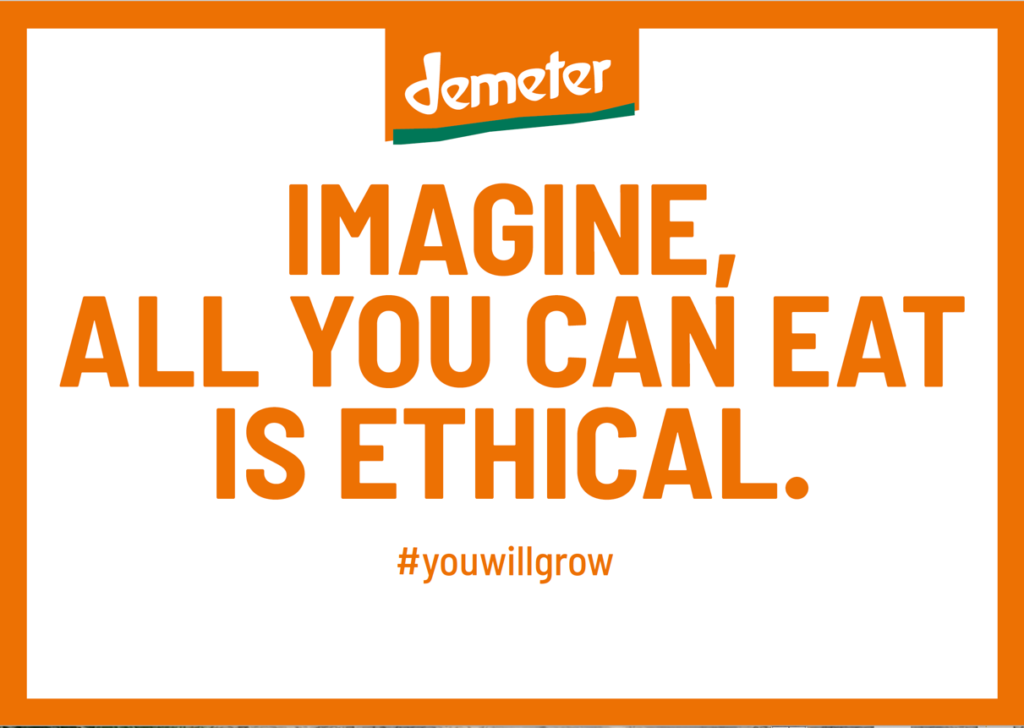 The Demeter, Biodynamic and Demeter flower trademarks provide a legal basis, equally binding on all contracted parties, to assure the quality and integrity of Demeter and Biodynamic products….. Fundamental to all Demeter activity and products is the recognition that as humans we rely on the generosity of the natural world and the collaboration of human activity with this to nourish, care and clothe human beings." Biodynamic Federation-Demeter International Production Standards
Get involved with your food.
Ask for and buy biodynamic products that show the above trademarks, from Farmers' Markets, whole food markets, grocery stores and holistic stores.

Support the biodynamic movement – become a member of a biodynamic society or association:   
       British Columbia:  Bio-dynamic Agricultural Society of British Columbia
                                          https://certifiedorganic.bc.ca/cb/bdasbc.php                                                                                                                                    Administrator: Gwen Huber
                                          bdcertification@yahoo.ca
                            Ontario:                   Society for Biodynamic Farming and Gardening in Ontario
                                                              https://biodynamics.on.ca
                                                              Membership Secretary: Barbara Westfall
                                                              bdsocietyonmembership@gmail.com
                             Quebec:                  Association de Biodynamie du Québec
                                                              biodynamie.qc.ca
Donate – Demeter Canada is a Not For Profit organization, run entirely by volunteers. The money you donate will help develop biodynamic education programmes for farmers transitioning to biodynamics as well as allow us to continue our work of supporting biodynamic farmers and gardeners. For more information on how to donate contact Demeter Canada at demetercanadainfo@gmail.com or phone  519.428.2891.