Demeter Canada Certified Nova Scotia Vineyard Receives Award
July 22, 2016, N.S. – Lightfoot & Wolfville Vineyards is pleased to announce the 2014 Ancienne Chardonnay has been selected to receive the Lieutenant Governor's Award for Excellence in Nova Scotia Wines. This award, established by His Honour Brigadier-General The Honorable J.J. Grant in 2014, recognizes the exceptional quality of locally sourced and produced wines, and honours the dedication and craft of those in Nova Scotia's vibrant wine industry. Submissions are open to wines made from 100 per cent Nova Scotia grape content from Winery Association of Nova Scotia and Taste of Nova Scotia members. Recipient wines are chosen through a blind tasting by an independent panel of wine experts.
Lightfoot & Wolfville co-founders, Michael and Jocelyn Lightfoot, share their reactions:

"Our guiding mission is to create quality wines from 100% Nova Scotia grown content. We are elated to receive the Lieutenant Governor's Award for Excellence in Nova Scotia Wine; an honour we feel celebrates this exact philosophy. After overwhelmingly positive response to our inaugural Ancienne release from the 2013 vintage, we were motivated to push even further to maximize quality in 2014. The Minas Basin's usual moderating influence on our estate's microclimate, along with ever-deepening biodynamic farming practices and our team's dedicated presence in the vineyard, performing precision viticulture at the highest levels, allowed us to attain the ripeness and flavour profiles necessary to achieve the high standard set for our Ancienne tier. We are delighted to share with you what we feel is our most expressive Burgundian-inspired, 100% Nova Scotian Chardonnay to date."
Harvested by hand from the Lightfoot Estate Vineyard in Wolfville, the 2014 Ancienne Chardonnay was fermented indigenously in barrel and cellared 18 months in French oak. It possesses a radiant golden-yellow hue in the glass, aromas of Meyer lemon and yellow pear with white truffle and hazelnut undertones. The palate is gracefully balanced between texture and acidity, and the finish, between lushness and invigorating citrus zest. Initial reviews by industry experts have been glowing. Heather Rankin, sommelier, wine judge, and co-owner of Obladee Wine Bar, says:
"I first tasted this wine blind, without knowing the producer or grape variety. My tasting notes show a large, enthusiastic star at the top of the page. This is some of the most expressive, distinctive Chardonnay I've tasted…It delivers a refreshing saline minerality and balancing acidic lift that has become something of a trademark from this progressive, quality-committed producer."
The Lightfoot & Wolfville 2014 Ancienne Chardonnay ($40) is available for purchase at Bishop's Cellar in Halifax, the Wolfville Farmers' Market on Saturdays and the Halifax Seaport Market on Sundays. An official launch, with free samples (including the 2014 Ancienne Pinot Noir), will take place from 5-7 p.m. on Friday, July 29th, at Bishop's Cellar, 1477 Lower Water Street, Halifax.
About Lightfoot & Wolfville Vineyards
Located in Wolfville, N.S., Lightfoot & Wolfville Vineyards practices biodynamic agriculture – in certified organic vineyards. Officially opening an on-farm retail and tasting room in 2017, we are currently growing the most diverse portfolio of classic European wine grapes in Atlantic Canada with 35+ acres of vines located on two uniquely privileged sites; one on the edge of Wolfville and the other in nearby Avonport. Lightfoot & Wolfville's winemaking is about a return from modern, large-scale methods to classic, hands-on viticulture and oenology: 100 per cent hand-harvesting, traditional basket press production, indigenous wild yeast fermentations, and fine French oak barrels for aging. Our focus is on classic vinifera varieties, including Chardonnay, Pinot Noir, Riesling, and other German-styled whites specifically selected for our Nova Scotia microclimates, as well as traditional method cuvée prestige sparkling wines.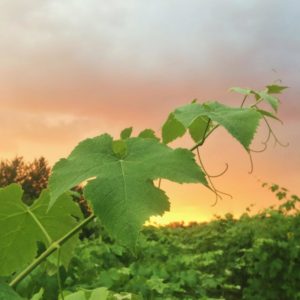 Website: lightfootandwolfville.com
Twitter: @lwwines
Instagram: lwwines
For more information please contact:
Jocelyn Lightfoot – Owner, Lightfoot & Wolfville Vineyards
E-mail: info@lightfootandwolfville.com
Phone: 902-698-0809